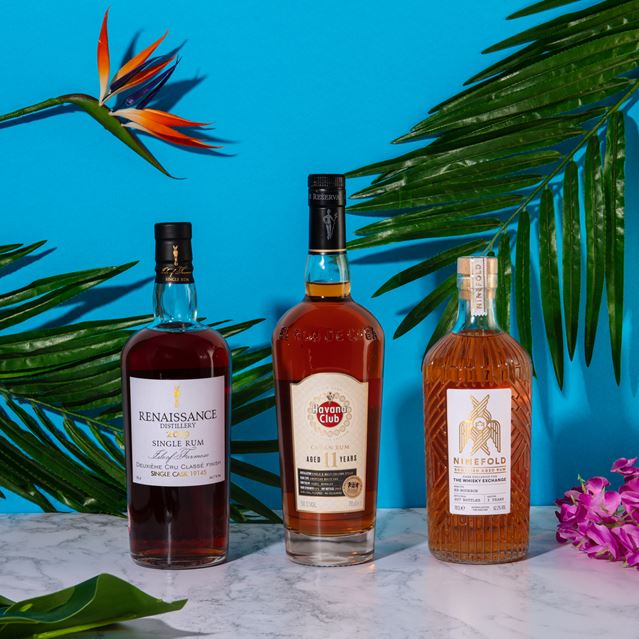 This year at Rum Show for the first time we are launching three new exclusive rums. Coming from the incredible Havana Club, Ninefold and Renaissance, these releases represent where the world of rum is right now. Whether that's the leading rum brands looking to celebrate their history and doubling down on quality, the new wave of distilling in the UK or a radical new approach to transparency, this is a thrilling time in the world of rum.
⁠Havana Club 11 Year Old Small Batch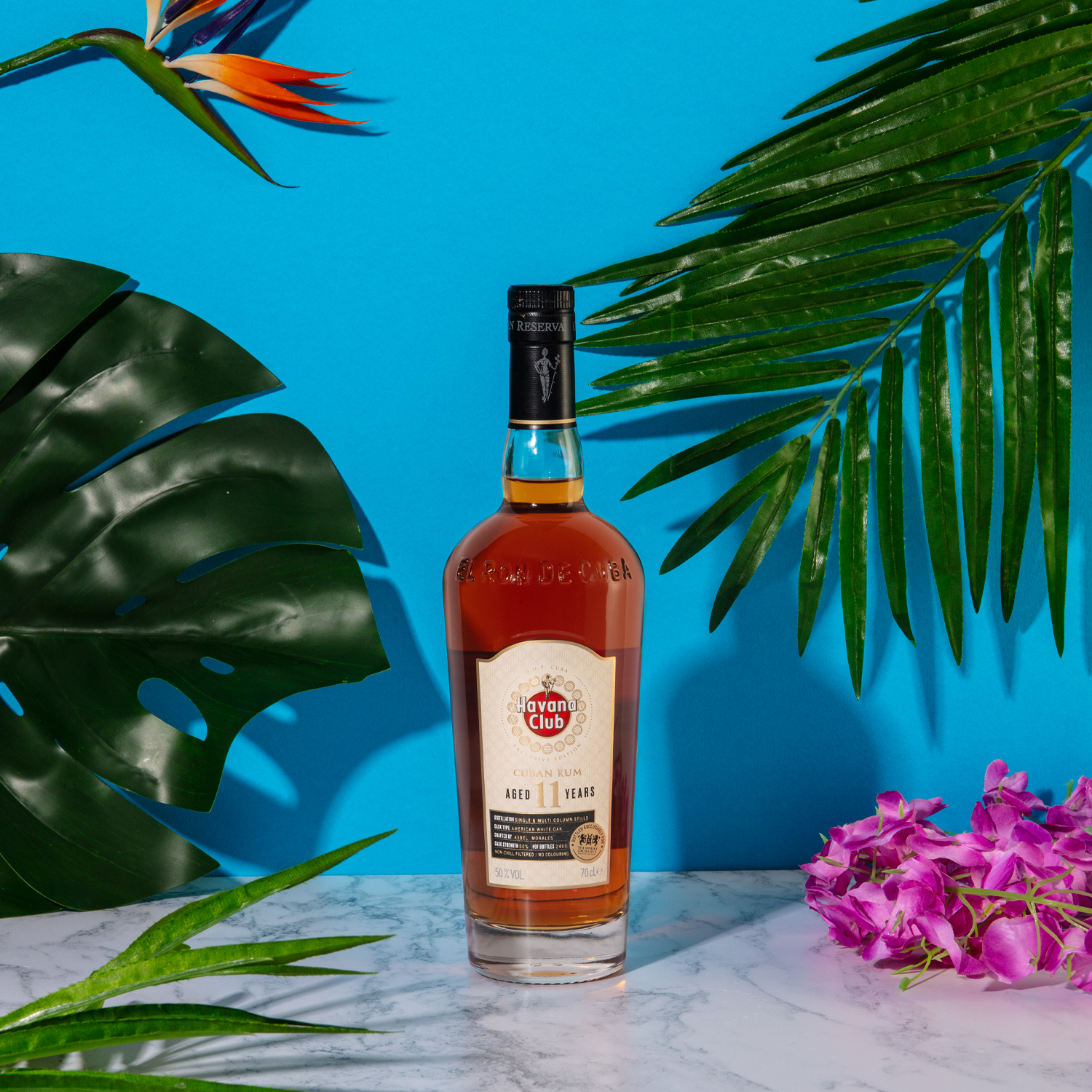 Havana Club is the leading producer of Cuban rum. Our own Dawn Davies MW visited Cuba earlier this year, and the thing that struck her was that, even embedded in the heart of a behemoth of the drinks industry, the passion of the Maestros Roneros – the rum masters – who craft every drop of Havana Club comes through loud and clear. This 11-year-old small-batch release was crafted by Maestro Asbel Morales and shows off the very best of Cuban rum. ⁠
Havana Club's rum starts with Cuban molasses, fermented and then distilled using both pot and column stills to give the Maestros a range of rums to work with. These have then been aged in American-oak casks to develop layers of toasty, spicy complexity while still allowing the rum's character to shine through. Our rum has then been bottled at 50% ABV – cask strength – higher than the usual 40-45% bottling strength for Havana Club, giving a more intense flavour experience. This all comes together to make a rum that tastes of Cuba.
Tasting notes by Dawn Davies MW
Nose: Caramelized orange, leather, dried apricot, wood spices and a dusting of freshly shaved wood.
Palate: Marzipan, baked apple, heather honey and lavender with orange peel, sweet spices, and a wonderful concentration of fruit.
⁠Ninefold 3-Year-Old Single Cask Exclusive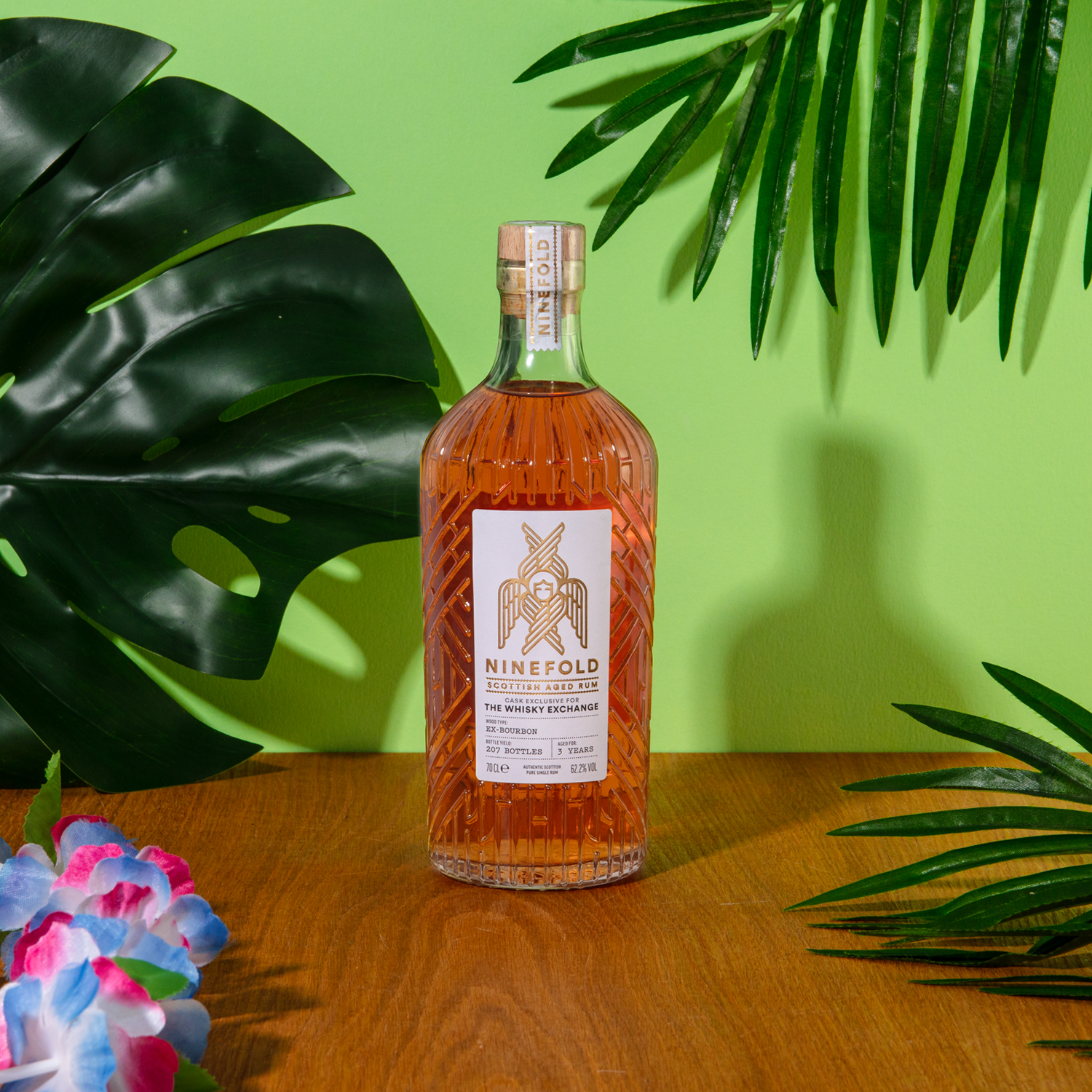 Ninefold in the misty hills of Dumfries in Scotland has been at the forefront of the new wave of rum-making in the UK. Distiller Dr Kit Carruthers and Ninefold have shown that you can make incredible rums anywhere you can get the molasses to. Using pot stills along with thoughtful cask selection, Kit's rums have a big and bold funk that in the case of our exclusive release he has softened by maturing the rum in an ex-bourbon cask.
This type of cask ageing, and particularly in the cool Scottish Lowlands, has allowed the rum to retain much of its distillery character. Certainly, there are notes of toast and sweet spice but what shines through in this release is Ninefold's funk.
Tasting notes by Dawn Davies MW
Nose: Green banana, salted caramel, notes of red apple, salted liquorice and green chilli spice come through.
Palate there is a beautiful round silky texture with brown sugar and butter roasted pineapple, toffee apple and a hint of pear and cinnamon on the finish.
⁠Renaissance Rum 2019 Leoville Poyferre Cask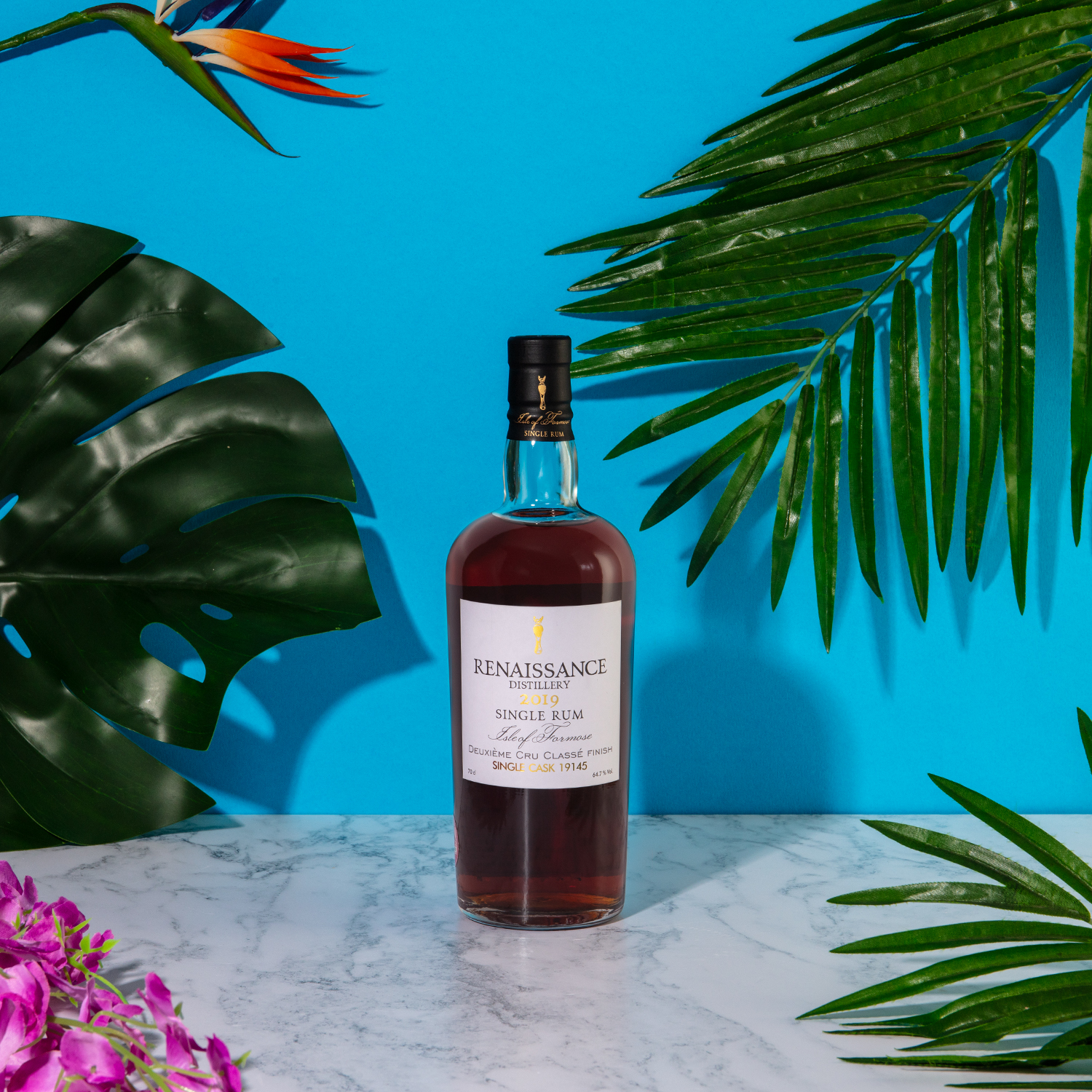 The world of rum can be bafflingly opaque. There are many rules, but they differ depending on where in the world you are, and even within those rules there is plenty of scope to add colour, sugar and more. Renaissance is the perfect antidote. They put all of the information they can on their labels and put even more of the flavour inside the bottle.
This 2019 release, which follows last year's stunning Fino Cask bottling, has been aged in a red wine cask from Château Leoville Poyferre. Linya Chiou and Olivier Caen, the husband-and-wife team behind Renaissance, are meticulous in their cask selection, something that is still relatively rare in rum. In this case they have used a cask from a Château in Bordeaux that is in the top tier of red wine producers, and the combination of the cask with their flavour-packed spirit and the hot, humid climate of Taiwan has created a rum that has a staggering intensity of flavour.
Tasting notes by Dawn Davies MW
Nose: Deep, rich and intense with a real rancio character. Expect fig, dried cherry, orange peel, liquorice and sweet Indian spices.
Palate: Concentrated notes of dried mango, roasted pineapple, fig and red berries with a hint of incense and a long powerful finish.