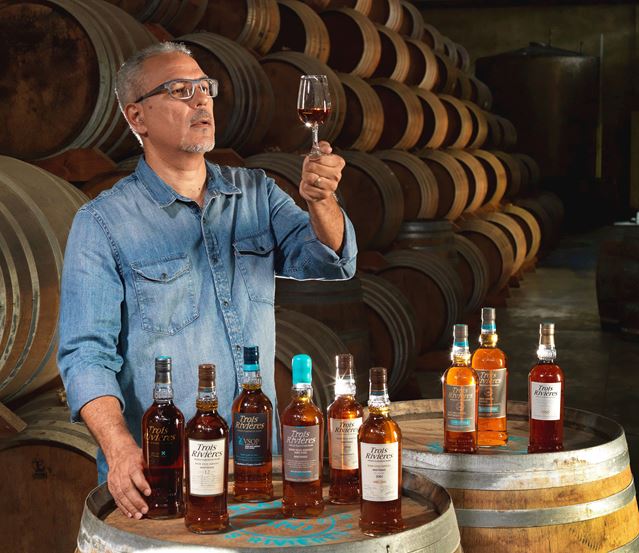 Trois Rivières, 2020 IWSC Rum Producer of the Year, is an exceptional Agricole Rhum produced from fresh sugar cane juice, following the strict rules of AOC Rhum De La Martinique to guarantee the origin and ancestral know-how.
The emblematic name of Trois Rivières ("three rivers") comes from the three rivers bordering the land: Bois d'Inde, Oman and Saint Pierre. The sugarcane fields are in Sainte Luce, in the far South of Martinique, the sunniest part of the island. Thanks to this unique terroir, the sugarcane stalks grow in clay soils that are rocky and rich in magnesium, conveying a singular, trademark aromatic profile to Trois Rivières rhums.
Cellar Master Daniel Baudin has been the guardian of this recognizable style since 1991, receiving the "Best Master of Rum" prize in 2018 which recognizes his perpetual search for excellence and the exceptional quality of his creations.
As one of the world's most awarded Agricole Rhums, Trois Rivières is recognised for its extraordinary quality and elegance across the biggest international competitions – having received over 263 accolades in the last 5 years.