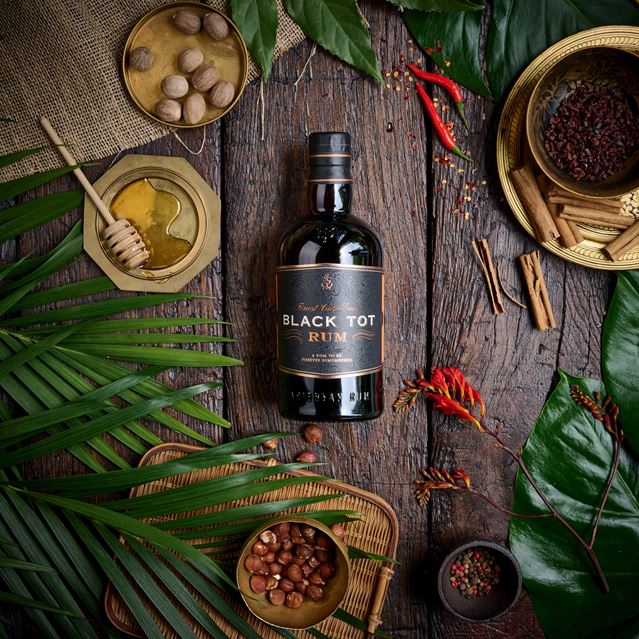 INSPIRED BY TRADITION, UNHINDERED BY CONVENTION
Inspired by years of tradition Black Tot re-created a blended rum for the modern palate – Black Tot Finest Caribbean. Traditional blends were shrouded in mystery with no set recipe, but Black Tot brings transparency to the world of blended rum.
The Black Tot range includes:
Black Tot Finest Caribbean
A rum inspired by tradition, blended for the tastes of today.
Black Tot Last Consignment
The very last remaining stocks of Royal Navy rum bottled as a piece of liquid history
Black Tot Master Blenders Reserve
An ever-evolving perpetual blend crafted by Master Blender, Oliver Chilton, released yearly on the anniversary of Black Tot Day.
Black Tot are on a journey to become as transparent as possible, from sustainability to blending and will keep evolving and improving. They never chill-filter or add sugar rum as they want it to be enjoyed in its purest form.
At Rum Show they will be revealing a preview of their Master Blenders Reserve 2023.