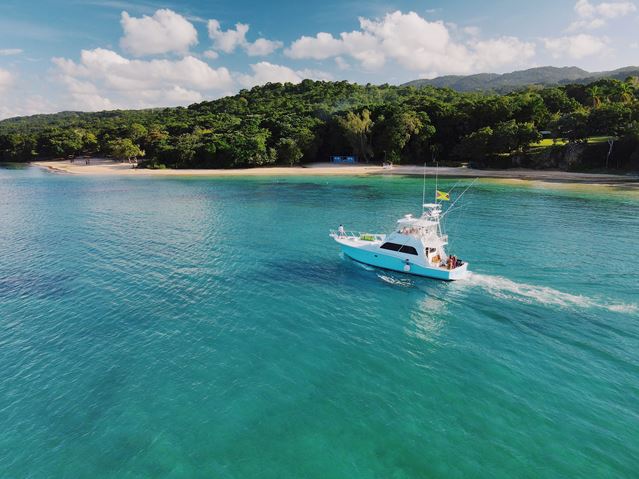 JAMAICA – THE PLACE TO BE
Jamaica is the third-largest island in the Caribbean and lies just south of Cuba. This is an island that boasts something for everyone with hundreds of miles of unspoilt, quiet beaches and a colourful cultural and cosmopolitan heritage. Jamaica is widely considered to have the most stunning landscapes to explore.
Visitors are drawn to Jamaica for its beaches, grand hotels, superb all-inclusive resorts and laid-back inns. Most are impressed with the sounds of reggae, the taste of jerk cooking and the warm, friendly smiles of the locals. Add to this, several world-class golf courses, charming old plantation houses and tiny villages dotted through the majestic Blue Mountains, (where they grow the best coffee in the world), all in a relaxed atmosphere and you're jammin!