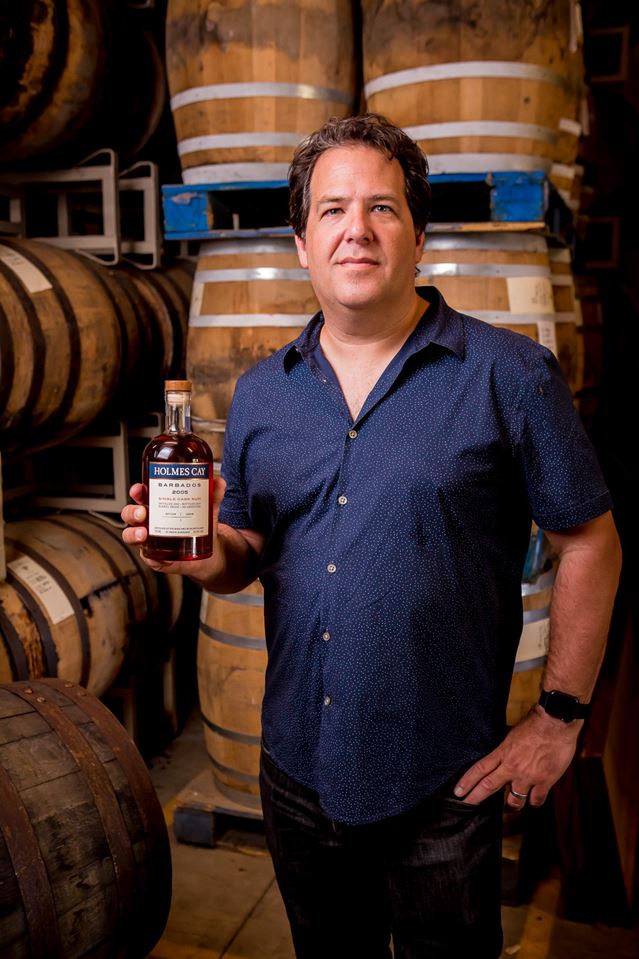 Composer turned rum runner Eric Kaye is the founder of Holmes Cay Rum, a brand that seeks out and curates the finest rums from around the world and releases them without additives.
After exploring nearly every island in the Caribbean, and drinking exceptional rum along the way, Kaye realized the U.S. spirits market lacked access to those special, rare rums from around the globe. Recognizing that access to unadulterated rums was extremely limited in the United States, Kaye saw an opportunity to focus on hard-to-obtain aged expressions, presented with transparency, and launched Holmes Cay in 2019.
Kaye's deep rum knowledge and connections with highly regarded distilleries worldwide enable him to bottle and import rare casks and terroir-based blends to discerning drinkers and rum aficionados alike. Kaye's vision for Holmes Cay is that spirits lovers deserve the opportunity to enjoy those great rums that showcase the artistry of rum master distillers from across the world.