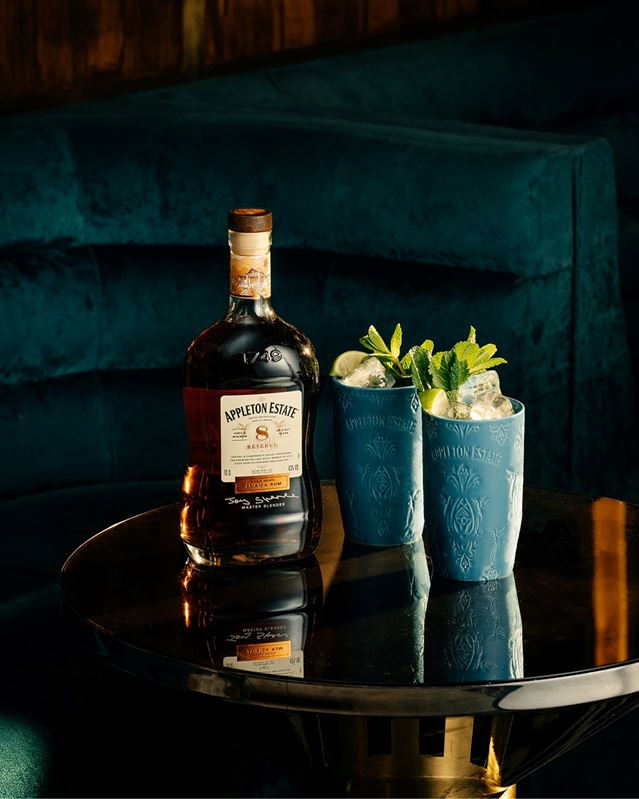 The Tiki phenomenon was born in 1933 when a Texan businessman called Earnest Raymond Beaumont Gantt opened Don's Beach Café in the centre of Hollywood. The bar and restaurant, located in a hotel off Hollywood Boulevard, promised patrons a taste of 'the Polynesian experience' – which to Gantt meant faux Pasifika imagery, Americanised Cantonese food, and Caribbean rum.
They served elaborate punches, which the ever-theatrical Gantt called 'rhum rhapsodies', comprising numerous juices, syrups and liqueurs that came to the table in hollowed out pineapples and coconuts. These creations were a revelation to Californians, who'd just made it through 13 years of prohibition on bathtub gin and other clandestine hooch.
By the mid-1940s and Gantt has moved to grander digs, changed his name to Donn Beach, and was often going by Donn the Beachcomber. Cheap air travel to Hawaii and the Caribbean had created a fresh vogue for the exotic across the United States. GIs returning from the Pacific theatre of war brought with them stories of tropical adventure.
The Tiki bar perfectly – if improbably – captured the zeitgeist and so was being emulated, homaged, and ripped off all over the country. Tiki drinks, as they had become known, were a huge part of the phenomenon and their spread brought rum to a wider audience than ever before. Bartenders trained in Donn Beach's style of service could make better money than your average tapster and many travelled around sharing his secrets. But one notable adopter of the Tiki scene was not content to merely copy what had gone before.
Zombies, Scorpions, and Headhunters
Victor J. Bergeron, who wisely called himself Trader Vic, took the tiki theme and ran with it. A talented chef, bartender, and businessman, he franchised out his eponymous restaurants all over the world. At the height of tiki-mania there were even Trader Vic cocktail mixes and own-brand rums in supermarkets. Many of Vic's own cocktail recipes, like the Scorpion and the Fog Cutter, became classics of the scene, but none of his signatures stuck the way the Mai Tai did.
His original recipes matched 17-year-old Wray and Nephew with dry curacao, lime juice, and orgeat. A colleague of Vic's enjoyed the drink so much that it caused her to exclaim "Maita'i roa ae!" – which roughly translates from Tahitian to 'Bloody hell, Vic. That's absolutely delicious,' and earned the drink its name.
Donn Beach and Trader Vic regarded each other as friendly rivals, by most accounts. However, Beach claimed that he was the true creator of the Mai Tai until his death in 1989. His story is hard to verify, but it is absolutely certain that he laid the groundwork for this enduring classic. Long after the tiki wave receded – taking with it drinks like the Pearl Diver and the Cobra's Fang – the Mai Tai has remained in the cocktail canon.
The legend goes that Trader Vic had such success with the Mai Tai that he went through the entire world's supply of 17yo Wray and Nephew – which is probably why intact bottles command six figures at auction these days. Good choices to use in its place are Appleton 8 Year Old – or if you're feeling brave a large measure of funky Hampden Estate which will bring depth to your cocktail along with flavours of pineapple and overripe banana.
The Recipe
50ml Jamaican Rum
25ml Lime Juice
15ml Dry Curacao
15ml Orgeat
A couple of dashes of sugar syrup if you have a sweet tooth
Combine all ingredients and shake hard with ice. Serve over crushed ice and garnish with a sprig of mint. You occasionally see Amaretto liqueur substituted for orgeat – an almond syrup traditionally made with rosewater – but the result just isn't the same. Likewise, any versions that add extraneous cargo like pineapple juice or orange should be avoided. It's rare to see this maxim applied to tiki drinks, but less really is more.