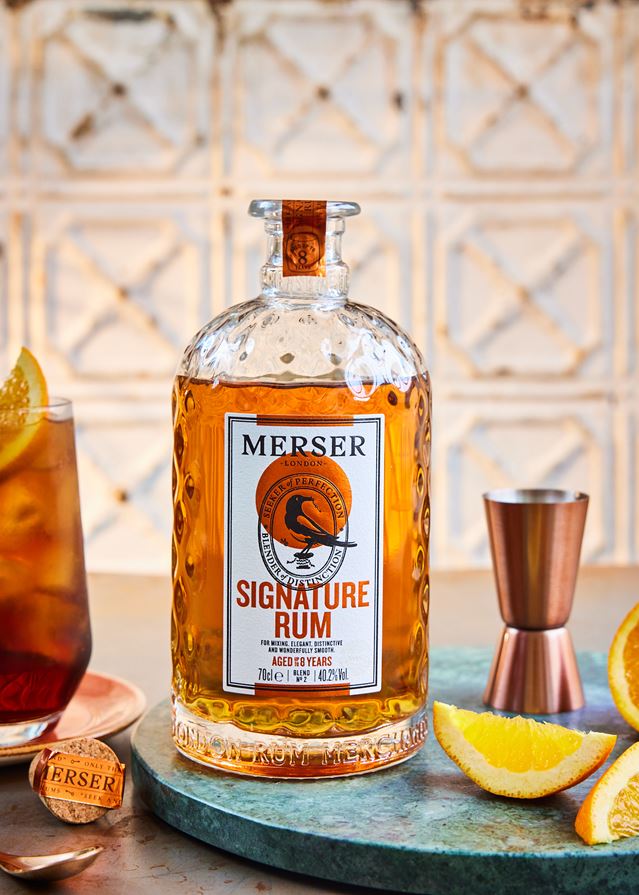 Merser creates rum, but not as you know it. We discover outstanding aged rums from the Caribbean and blend them in London with skill, knowledge and creativity to bring out their individual characteristics in perfect harmony. We then rest our blends in Scotch oak barrels for up to six months, which smooths, balances and mellows the rum and seals its character. The result is a range of individual rums of real distinction.
Our Signature is a smooth and layered balance of fine Caribbean rums from Jamaica, Trinidad, Dominican Republic and Barbados aged up to 8 years, harmonised and rested for six weeks in London. Elegant, subtle and wonderfully smooth: inspired by the quest for the ultimate long drink, made for mixing but full of character.
Our Double Barrel brings together the finest Caribbean rums from Jamaica, Dominican Republic and Barbados aged up to 12 years, blended in perfect harmony then re-rested for six long months in London. A dry and complex sipping rum that stands beside the most distinctive spirits, ideal on its own or over ice and superb in an Old Fashioned.