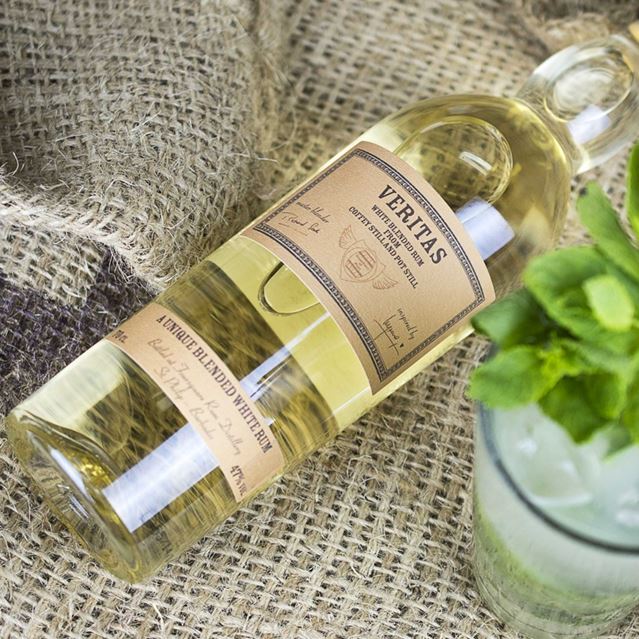 Veritas, translated as 'Truth' in Latin, is a unique blended 'white' rum from two family-owned distilleries in the Caribbean that share the same ethos of truth and tradition in their rum-making, Foursquare Rum Distillery and Hampden Estate.
Spawned by Richard Seale of Foursquare Rum Distillery and Luca Gargano of Velier, their goal was to create a rum using the techniques that would've been around in the early 1900s, before the advancement of technology and the creation of the Multi-Column still and neutral rums that dominate the market and shelves/back bars today.
A blend of unaged Coffey Still and 2YO Pot Still rums from Foursquare in Barbados and unaged Pot Still rum from Hampden Estate in Jamaica, Veritas was released to shake up the white rum category. Veritas is a full-bodied and characterful rum designed to elevate classic rum cocktails to a new standard.