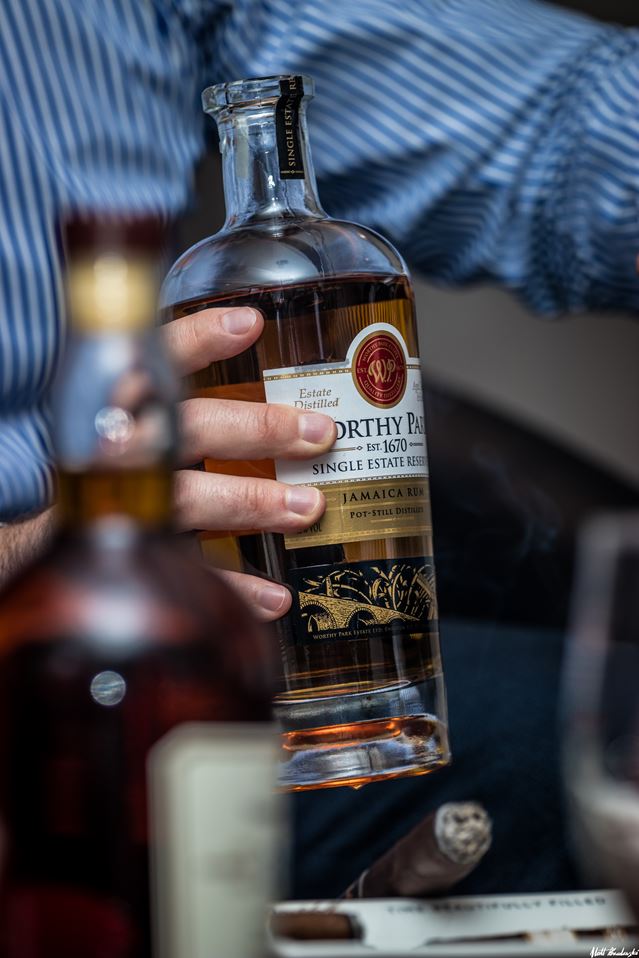 The family-run Worthy Park Estate was established in 1670. First ever record of rum production was in 1741, pre-dating any Jamaican distilleries still in operation. Interestingly, this estate also has the first record of rum production of all the existing distilleries in Jamaica.
Commercial production of cane and sugar began in 1720 and has continued unabated until this day. Since then it has only been under ownership by three families and has been in the hands of the Clarke family since 1918.
Worthy Park Estate is Jamaica's only Single Estate Producer as the product is batch distilled, aged, blended and bottled on site. Of the over 9,000 acres of land approximately 40% of the land is currently in sugar cultivation. Our sugar factory has been rated #1 on the island for efficiency every year since 1968. Worthy Park fields are cut 80% by hand, with remaining 20% cut by combine cane harvesters.
Worthy Park Estate is known for the 100% Pot-Still Distillation. The Pot-Stills are custom built by Forsyths in Scotland – the industry leader in pot-still manufacture. They have a traditional Jamaican three-vessel design (pot, low wine retort and high wine retort).
Our portfolio of product's offers a different taste for each occasion. Whether it is our Worthy Park Single Estate Reserve, Worthy Park 109, Rum-Bar White Overproof Rum, Rum-Bar Gold, our Rum-Bar Rum Cream, or other special releases, you can take any to create a perfect mood and satisfy your rum thirst.
Over the past 10 years, the brand has amassed more than 70 awards on the international scene from some of the world's most trusted rum critics and purveyors.