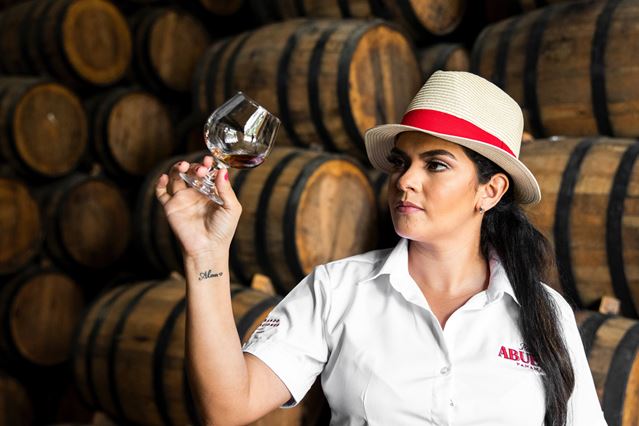 Exceptional rum takes time and patience – plus, unrivalled aged stocks of rum to work with. Ron Abuelo has all of these in spades, along with the expertise of the distillery's Maestro Ronero.
True to its heritage, the Ron Abuelo distillery continues to grow, harvest and ferment all the virgin sugar cane needed to produce its range of premium spirits from its Pese hacienda, allowing control over the rum-making process from cane to case.
Ron Abuelo's hacienda is at the heart of Pese – whose landscape and natural resources creates unique rums. Its luscious, fertile landscape, layered with greenery and steeped in history produces 1600 hectares of sugar cane each year – a unique crop specially adapted to the weather conditions of the Pese Valley.
Tradition and the insights shared by previous generation are all-important to the brand. Never ones to stand still, the family continues to innovate and create with the dedication, patience and attention to detail that comes with true craftmanship.